Veterinary Consultation & treatment
the vet offers consultation & treatment for small companion animals by appointment for your convenience. During consultation, our experienced veterinarians will thoroughly examine and treat your pets and discuss any queries you may have about their health or behaviour. Additional diagnostic procedures, such as blood and urine tests will be scheduled if required.
Our veterinarians regularly participate in continuing education activities to stay up-to-date with the latest development in veterinary medicine.
Surgery
We perform a wide range of surgeries in our sterile operating theatre – from routine desexing to more complex procedures. We use modern, safe anaesthetics and pain relief and closely monitor your pet throughout all surgical procedures.
Dentistry
Dental disease is a common cause of pain, bad breath, loss of appetite and infection in pets. From a thorough clean and polish to tooth extractions, we are well equipped to take care of your pet's dental health.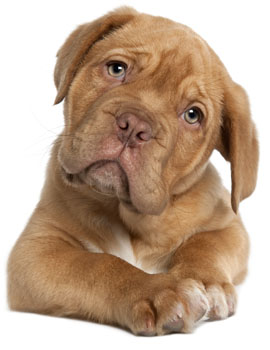 Regular Health Checks and Vaccinations
Regular check-ups are recommended for all pets. In addition to administering required vaccinations, we also perform a thorough physical examination and discuss all areas of preventative health care including:
Flea & tick prevention
Heartworm prevention
Intestinal worm treatment
Dental care
Nutrition
Ongoing vaccination protocols.
Pet Relocation
For clients wishing to relocate with their pets from Malaysia to other countries or vice versa, we provide the complete services pertaining to the export/import of your pets i.e. veterinary examination & consultation, blood tests (if required), custom permits, government veterinary health check and quarantine (if required), cargo booking & clearance.
Pet Boarding
We have ample pet boarding facilities and when your pets board with us, it has the added service of a veterinarian who will look out for any medical condition that requires attention. This is a value-added service that we provide to clients.
We know when you are away, the dog may be home sick. We make it a point to walk your dog everyday so that it has enough exercise. This in turn will help the dog feel happier and healthier. For cats, we let it out for a walk around our clean premises and play with it if time permits. We've got it all covered!
It's our policy that pets boarded here should have tick, mite & flea prevention. This gives our clients peace of mind and assurance when the pets go home. As a veterinary clinic, we know that such parasites carry diseases and may spread from pet to pet. This we take great pains to enforce this policy to make sure that the boarding is problem-free.
Pet Grooming
As a one-stop centre, we also provide basic pet grooming. We make it a point to sterilise the grooming equipment using imported material, so that skin diseases do not pass on. For heavily tick-infested dogs, our policy is that the dogs should be deticked by the owner before we accept them for grooming. With this policy in place, we minimise and ensure that ticks do not spread.

Weight Management
Obesity is common amongst household pets, contributing to a range of conditions including diabetes, arthritis, skin disease and urinary problems. We can tailor a diet to help your pet achieve and maintain optimum weight, and schedule regular weight checks on our clinic scales to monitor progress.
Premium Food
We stock a range of premium maintenance and prescription veterinary diets to ensure optimum nutrition for pet.
Preventative Healthcare Products
We have a wide variety of products available for purchase over the counter for all your pet's preventative healthcare needs. From flea treatments and wormers to toothpaste and medicated shampoo, we've got it covered. And if you need something out of the ordinary, we're happy to order it in for you.
Friendly Advice
For more information about any of our services, please telephone us or drop in to the clinic and speak with one of our friendly staff.