RELOCATE WITH YOUR PETS WHEREVER LIFE TAKES YOU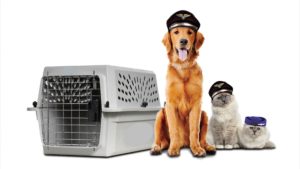 Moving is stressful work and we understand this. Which is why we offer a one-stop solution to create a stress-free experience for your pet relocation.  We know there's a lot on your mind when moving to a new city or country – and we believe your pet's move should be one less thing to worry about.
When moving pets internationally, it's important to make sure that you are not only complying with the requirements for the country of import, but also for your country of export. Being a one-stop veterinary clinic that provides these services means your pets are in safe and trusted hands. For instance, the needed blood samples don't get contaminated or damaged and result in added costs and wasted time, which are critical in time-sensitive relocations.
Whether relocating your pets to Malaysia or out from here, we provide the complete service like initial veterinary consultation & treatment, relevant blood tests like Rabies/RNATT (Rabies Neutralising Antibody Titre Test), Nipah (Elisa) virus tests, government vet examination and issuance of health certificate, export and import permit application & issuance, pickup & delivery and finally cargo reservations & clearance.
Additionally, for those relocating pets to Australia or New Zealand, we offer our professional services, in collaboration with approved laboratories, for  tests like Ehrlichia Canis, Brucella Canis, Leishmania, Leptospira & Heartworm. If you are from a non-approved country and intend to export/relocate your pets to Australia or New Zealand, we can manage it for you.
We have successfully relocated pets to more stringent countries like Australia, Singapore & Japan, among others. With a clientele originating from more than 50 countries, you can be sure that we have the international experience.